The demand for remote working as a result of the COVID-19 pandemic will invariably place pressures on organizations to ascertain the availability of corporate resources in geographic locations outside of corporate control.
As a result of social-distancing measures, many Canadians are adjusting to a new routine of working from home.
All over the world large numbers of people are rushed to work from home unprepared, sometimes even from their personal devices. Often, these devices are not maintained with proper security measures and possibly leave organizations open to various attacks.
Use Strong, unique passwords
In the chance a hacker does gain access to one of your accounts, make sure to use complex passwords for each of your accounts, and never reuse your credentials across different platforms. It's also a good idea to update your passwords consistently to further protect your data. You can also use a password manager, or a security solution that includes a password manager, to keep track of all your unique passwords.
See Something, Say Something
If you receive an odd email that you don't recognize, or notification that someone is trying to access your account, don't assume that someone else sees it before you. If you have any question on an email, don't hesitate to forward it to your security team or your high authorities.
Stay current on software updates and patches
You might get reminders that software updates are available for your computer, laptop, tablet, or mobile contrivance. Don't wait. Update. Withal, keep in mind you can configure your devices to update automatically.
Why it's important: Updates avail patch security flaws and help bulwark your data. Updates can also add new features to your devices and remove outdated ones.
Beware of coronavirus-themed phishing emails
Cybercriminals are exploiting the coronavirus outbreak to send fake emails with perilous links to employees. Here's how it works. The email messages may appear to emanate from company officials and might ask you to open a link to a new company policy related to the coronavirus. If you click on the attachment or dangerous link, you're liable to download malware onto your device. Don't click. Instead, immediately report the phishing endeavor to your employer.
Backup your sensitive files OFFLINE
There is a high chance of risk if you don't follow the safety precautions properly. Else, one may lose their data that is stored in the pc / laptop due to ransomware or other malware attack.
Take precautions and make sure that all important files are backed up regularly.
Create a good working environment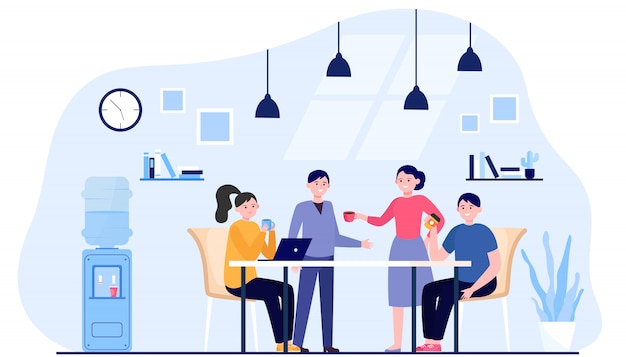 As no-one knows how long the situation is going to last, it is a good idea to create a comfortable working environment for yourself. Getting every inch of your body aching with unergonomic working methods will do no good for you. Relax, go for a small walk, drink water, and continue with work.
Author : Pethuraj M