We talked about Malware in our last blog "Cyber Threat of Malware in 2022" and here we will dive into Ransomware which has many of the same characteristics of most traditional forms of malware.
What is Ransomware?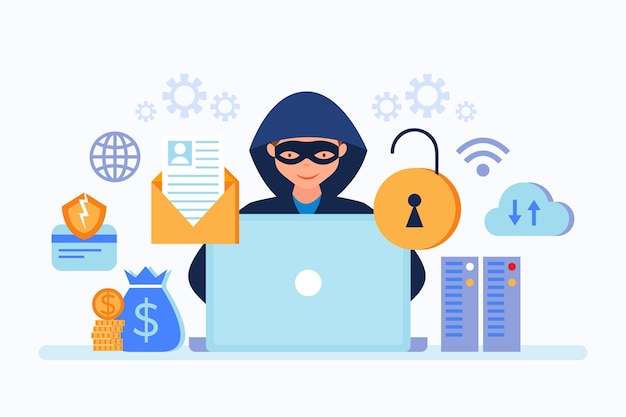 It's a form of malware that has a special purpose, it encrypts data files on the infected computer and instructs the user to send money to attackers in order to recover their information. It presents a serious threat to business data, as it has the ability to lock access to files until the victim pays the attacker.
This can be lucrative income stream for attackers:
"In 2017, the FBI Internet Crime Complaint Center (ICB) received 1,783 ransomware complaints that cost victims over $2.3 million"
Of course, these were only the attacks that were reported, the actual number of attacks and money made is much higher.
How Ransomware attack works?
Although, Ransomware can use any of the malware attack techniques mentioned earlier. One of the most common is the fake urgent email attachment designed to trick users into opening it.
Due to their success, Ransomware attacks have generated a lot of dramatic headlines like the one below:
"Georgia County pays a whopping $400,000 to get rid of a ransomware infection"
As long as systems remain vulnerable and users keep falling for social engineering attacks, ransomware will be the serious members of the cyber security threat landscape.
---
Read More Articles About Cyber Security
Detox Technologies is an ISO 27001-2013 certified Global Consultation and Implementation company, Headquartered in derbyshire UK & R&D Center in Delhi. We believe in precision and quality above everything else.
We are the trusted standard for companies and individuals acquiring services to protect their brands, businesses and dignity from baffling Cyber-attacks. We provide end to end cyber security solutions to our clients.
Our thrust on securing the People-Process-Technology has enabled us to offer impenetrable security to our clients across the world. Our success stories are translated in the form of positive testimonials from our growing list of clients.
---
For More Info About—- Cyber Security Consulting
Call Now—+91 9711761704, +91 9289014236
Address:—Detox Technologies, Pinnacle Tower, G-06, Ground Floor, Block A, Industrial Area, Sector-62, Noida 201309